Here's a short list of actors who have reprised Joel Grey's role as the emcee in "Cabaret": Alan Cumming, John Stamos, Michael C. Hall, Doogie Howser, and now Alan Cumming II.  They do a version of this: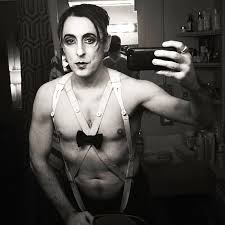 A louche, drippy, supposed sensuality.   What the role calls for is more of this: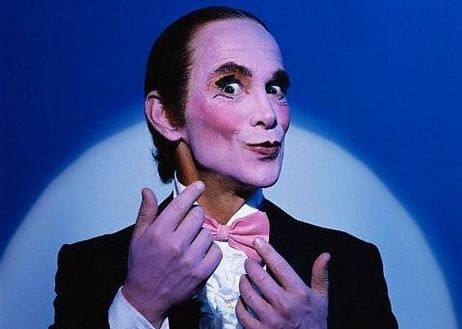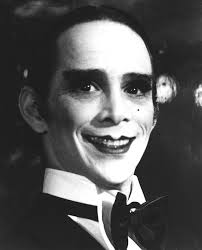 Grey's manic clown-from-hell, who takes you places you-know-not-where.
This is because the parts of "Cabaret" that take place outside of the KitKat Klub are ominous and depressing.  They include the strangulation of Weimar Germany by creeping Naziism and a doomed romance between a Jewish greengrocer and the landlady Fraulein Schneider.
Alan Cumming seemed tired and disengaged at the matinee performance I saw recently.   Part of this is just style, watch the energy level change when Joel Grey takes over in this performance at the Kennedy Center in 1998:
The only way to counter the heavy tediousness of the main story, is to witness the spectacle of this talented freak-pixie and his bawdy backup group.
From what I can tell Alan Cumming's performance was  was exactly the same down to the gesture as in the 1998 show.  I was also inordinately bothered by his pronunciation in the song "Money", he says "Money makes DE world go around…" when all German speakers that I know would say "Money makes ZE world go around".  Seems minor but nobody caught that?
At the Roundabout theater, you are seated in a replica of the Kit Kat Klub, which is fun.  Michele Williams hit the notes but was shrill.  My recommendation is to see the 1972 film "Cabaret", for which Joel Grey rightfully won an Oscar for  Best Supporting Actor.