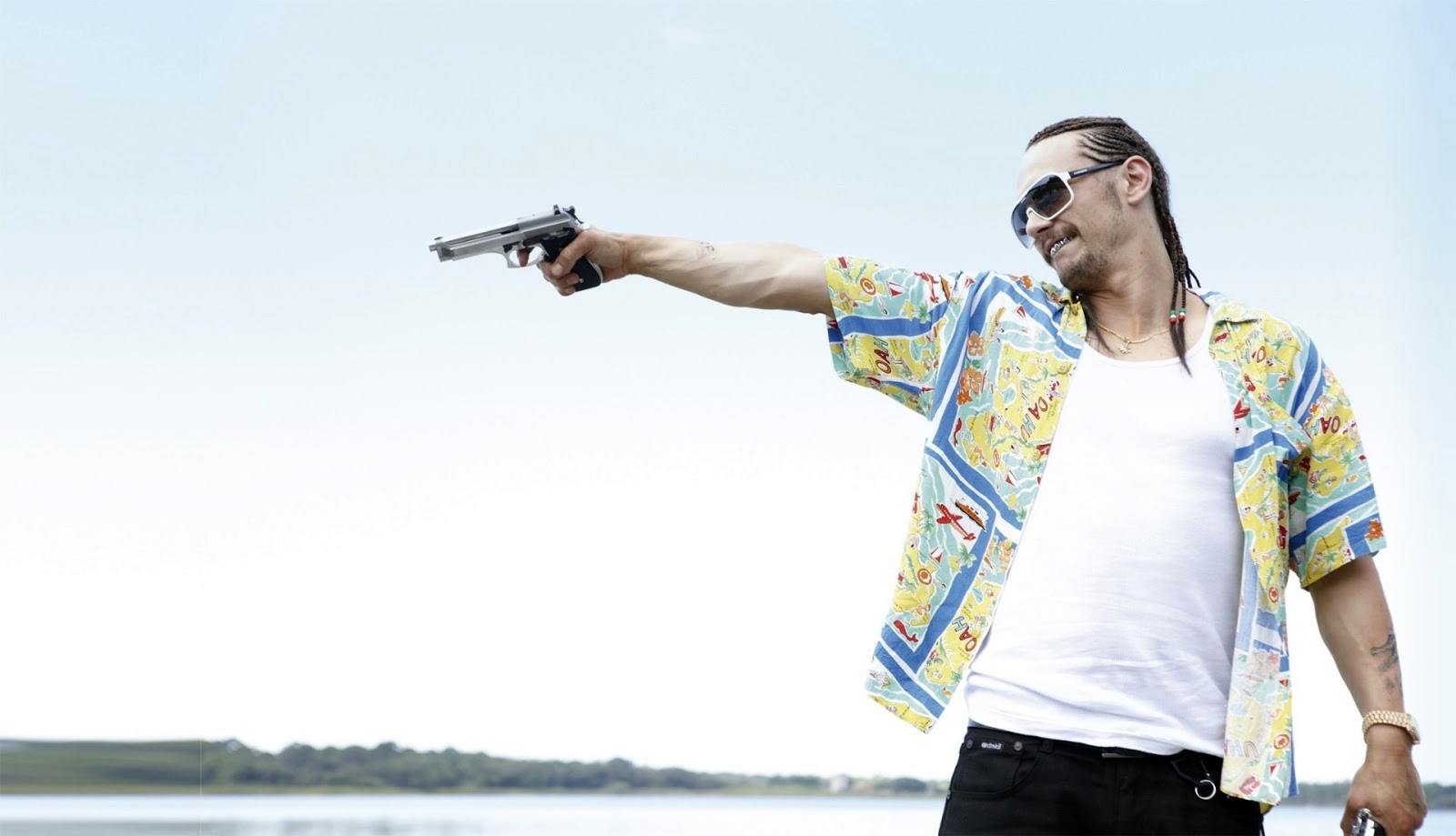 Who would have thought that Harmony Korine's candy-colored fleshfest "Spring Breakers" would be so unsatisfying?  But that seems to be the point.  While watching the movie I kept searching for ways to "make it work" but couldn't.  Not as a bacchanal – I found the quick cuts clinical and unsexy.  Not as a gangster movie – James Franco was more clown than crime boss.  Not as a parody – it's too dreamlike and not funny enough. Not even as Korine's standard detached documentary – the characters have no depth, there are no real connections.
"Julien Donkey-Boy", a previous Korine film also featuring dysfunctional weirdos,  offers moments of real emotional connection.  There's a touching scene where Chloe Sevigny is pretending to channel the deceased mother of Julien (Ewen Bremner).   But in "Spring Breakers" everything is detached and suspect, you can never quite believe what is happening onscreen.  Would four naive-seeming co-eds don ski masks and rob a restaurant with squirtguns and a mallet?  Would they exalt afterwards?
Throughout the film Korine has you asking such questions.  Every time you think the film is hewing to a narrative type (coming-of-age, redemption, documentary) you are thrown off base.  So James Franco's "Alien" character initially seems ridiculous, then briefly menacing.  The next time you see him he's jumping up and down on a bed while holding on to two machine guns saying "Look at my shit!" in a very non-menacing, non-gangster way.  This is not an organic change, it's just an inconsistency.
Motion in this movie is created by the scrambling of these filmic conventions, rather than through character development.  This feels unsatisfying, and throws into relief the tacit agreement we ordinarily make with films: a willingness to trade the enjoyment that comes from having unspoken conventions met – for example the revenge narrative – in exchange for accepting poor writing, no semblance of real life, and a conventional, cowardly point-of-view.
Other disruptive films, for some reason I think of atmospheric French films, simply deny the viewer the usual pleasurable sign-posts.  Spring Breakers shows them in brightly-colored glory, only to have them fade and blur in close-up.